Michael T.

Kristen F.

Welcoming environment. Good listening. Open communication. Professional and accomplished massage.

Jennifer M.

Kristen gave me a great massage and I loved how comfortable I was made with the pregnancy pillow. It was another wonderful experience with your company :)

Anelia P.

10. Kristen was awesome!

Denise M.

Ginelle H.

Elizabeth K.

Melissa sets me up, I love the space and the massage! Fully relaxed!

Kristyn S.

Janet C.

Kristen was wonderfully considerate ❤️

Brienna B.
---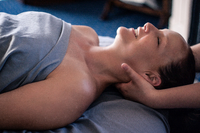 Inner Truth Massage
Spa & Massage
---
157 Portsmouth Ave
Stratham, NH 03885
United States
Mon - Sat: 9:00am - 8:30pm
Sun: 9:00am - 5:00pm

+1 (603) 777-0261