Tamar is one of the best massage therapist . She knows the muscles of the body and what to do with everyone of them. I have been going to her weekly for about seven years now.

Jake K.

Because Tamar is the best. I tried to give higher than 10 but was not allowed. 😂

Jane B.

Cathy L.

Jay T.

Wonderful customer service, great rooms.

James W.

Devin was amazing!

Devan M.

Amy C.

The service and quality of the massage was excellent. I also enjoyed the use of essential oils

Courtney G.

Gina F.

Melissa is awesome. Works out the kinks

Sharon G.
---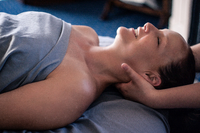 Inner Truth Massage
Spa & Massage
---
157 Portsmouth Ave
Stratham, NH 03885
United States
Mon - Sat: 9:00am - 8:30pm
Sun: 9:00am - 5:00pm

+1 (603) 777-0261