Book Online
Wellness or Integrative
1 Service
Sound Healing with Robin
$20.00
Experience deep relaxation, profound healing and balance in this group sound healing, vibrational therapy and meditation evening. We will gather to be "bathed" with these powerful, vibrational tools for self-healing, relaxation, transformation and more. Leave feeling rebalanced, relaxed and restored! Lead by: Energy Therapist, Shaman & Reiki Practitioner Robin L. Haywood of HayWakeUp.com
Yoga
1 Service
Slow Flow Restorative with Sarah - $15
$15.00
Create space for your intentions to grow by slowing down with us at Inner Truth Massage with Sarah Jones. Let's allow slow movement to invite stillness. Let's ease in and out of long held restorative postures by opening up to graceful slow motions that lull us into quiet peace. Restorative will focus on very mild back bending while the slow flow will concentrate on easy calming twists, tranquil forward folds and hip openers. Investment $15. Space is limited.
---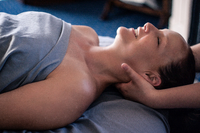 Inner Truth Massage
Spa & Massage
---
157 Portsmouth Ave
Stratham, NH 03885
United States
Mon - Sat: 9:00am - 8:30pm
Sun: 9:00am - 5:00pm

+1 (603) 777-0261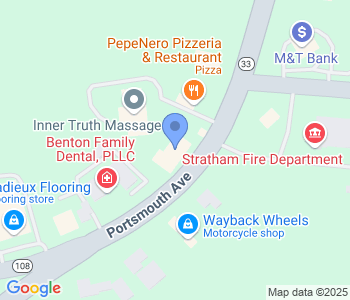 901 Reviews
Susan P.

Michele H.

Melissa is skilled, listens to what you need and does it and is super nice, besides

Regina T.