Marc (FLT) O.

Jean is the best at what she does! Gentle, professional, and I rarely ever bruise when she does anything with my face. And I bruise easily.

Merleen R.

Front desk personnel were very nice and Sarah was on time Appt went smooth and timely.

Lisa M.

Simply put, Sara is amazing! She's; thoughtful, proactive, insightful, knowledgeable, compassionate, on time and engaging. She listens, she addresses issues and develops solutions which work and she never gives up on you, she stays with you until things are genuinely better. So, it's a 10, because Sara is incredible!

Shawna H.

Andrew (FLT) D.

Paige U.

Prompt, professional, friendly and service oriented.

Kenneth M.

Kyle (FLT) S.

Jonathan (FLT) P.

Rex (FLT) S.
---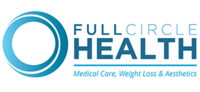 Full Circle Health and Wellness
Botox Treatment
---
4838 E Baseline Road Ste 103
Mesa, AZ 85206
United States
+1 (480) 926-8000