Alessandro (FLT) C.

Fast and friendly service, very professional

Sara (FLT) F.

Quick easy simple process.

JOSHUA C.

Dr Frye is awesome as is the staff too.

Terry K.

John (FLT) B.

Great service!!!! Easy to get an appointment and the visit is quick.

Lance (FLT) W.

Pasquale (FLT) P.

John (FLT) C.

great service friendly staff

Timothy (FLT) B.

I checked in and I was taken in pretty quickly, about 10-15 minutes. This is a big deal to me because most AME's Ive been to, I have had to wait over an hour for, regardless of how early my appointment is/regardless how early I come in. The facility is beautiful. Makes me feel like it's a spa. I loved the sound of waves in the waiting area. Really clean. Check in was easy. The front desk ladies were friendly. Shraeder was great as per usual. He always offers knowledge and enjoyable stories. Thank you! GM

Genie M.
---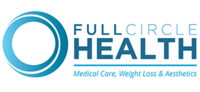 Full Circle Health and Wellness
Botox Treatment
---
4838 E Baseline Road Ste 103
Mesa, AZ 85206
United States
+1 (480) 926-8000