Thomas (FLT) K.

Royal (FLT) D.

MATTHEW (FLT) S.

Friendly courteous people and exceptional service.

Bob (FLT) R.

Maurizio (FLT) V.

Jean and Sarah are great

Suzanne B.

Patrice G.

Would have been a 10 but waited a little too long

Kenneth (FLT) W.

Nice location, friendly staff and lots of different services available.

Carlos (FLT) L.

Scott (FLT) S.
---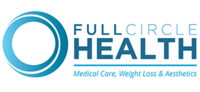 Full Circle Health and Wellness
Botox Treatment
---
4838 E Baseline Road Ste 103
Mesa, AZ 85206
United States
+1 (480) 926-8000