Mohamdass S.

Geoffrey (FLT) L.

Nicholas (FLT) F.

Jean (FLT) L.

Doctor was almost 45 minutes late for my appointment. Bless his heart! He is interested in taking care of all of his clients. Perhaps you should schedule him for maybe 15 or 20 minutes per patient.

Gregg P.

Levi S.

Courteous staff, Dr. Shreder has been great to work with.

Steve B.

Patrick (FLT) M.

Eric M.

The office was clean, staff was very polite and the doctor was awesome. Sat down and actually talked to me, even when I was the last patient, didn't make me feel rushed! Very nice doctor!

Nicolas F.
---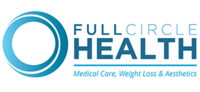 Full Circle Health and Wellness
Botox Treatment
---
4838 E Baseline Road Ste 103
Mesa, AZ 85206
United States
+1 (480) 926-8000