My first yoga class, ever, felt really comfortable to n my surroundings. It helped that it was raining great ambiance!

Pat P.

Sandy S.

Amador Yoga is a wonderful yoga studio. The classes and instructors are excellent and the vibe is relaxing and accepting. The prices are reasonable and there are several classes to choose from.

Alix S.

Angel S.

Matt A.

I met Bianca around 4 years ago and been following her beautiful journey of life ever since. I am super proud to know her as her sense of community is top notch and her teaching technique is something which really suits with my expectations. I had to skip a couple of years of classes due to babies etc. but being back just feels amazing. Knowing that her skills and teaching method evolved so much more than when she started is a drive itself to keep me going and do yoga whenever my time lets me. She is super supportive and helpful. Her place is wonderful, calm and filled with lots of good energy. If you are looking for a clean, minimalist design in a good atmosphere and company, look no further. I have had a chance to peek in other classes too and I loved how all the teachers were dedicated, friendly and knowing what they are talking about. :) Keep up the good work ladies, I'm super proud of what this place has become.

Zita M.

Very friendly and relaxing environment, loved it.

Jeff H.

Kismet H.

Nancy N.

Bronwyn H.
---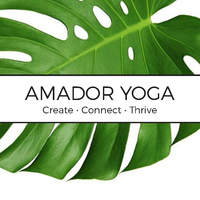 Amador Yoga
Yoga & Wellness
---
218 Water St.
Jackson, CA 95642
United States
+1 (619) 586-6679