This was the absolute best experience! Very professional, clean, relaxing with amazing results! I am coming back in a month and as often as i am able after that.

Irina M.

Am a devoted client and fan of Laurie. Her knowledge goes beyond anyone else I've ever been to. Want to have her facial(s) every day!!!!

Aurelia P.

Laurie does wonders for my skin! At Viriditas I always receive the healthiest and best treatment for my skin, and I leave feeling beautiful and renewed!

Lois S.

I had the most incredible experience with Laurie. I selected a hydrafacial due my excessive dryness. The experience was personal, and pleasurable. The final result was nothing less than amazing! My skin felt smooth and moisturized! I can honestly say that my skin has never felt so good! I'm looking forward to my next appointment and will be making the hydrafacial a monthly wellness experience for myself!

Tracey B.

Great experience for my first visit .. felt pampered from start to finish!! My skin feels spectacular!!

Marlene G.

You guys are awsome

Lilly M.

Michelle makes you feel so comfortable. She is amazing at her work. My skin felt and looked amazing after she cared for it. I highly recommend Viriditas to everyone who cares about their skin.

Kelly N.

My skin is clearing so much I never thought it was possible!

Colleen D.

Laurie is amazing and her employees are just as spectacular! I had an amazing facial with Beth and I've already booked the next one!!

Jennifer R.

After 10 years of trying to help my daughter combat her acne with every imaginable prescription & over the counter products, I am thrilled and grateful to have found Virditas Acne Clinic. In just 1 month my daughters skin has gone from cystic, congested, red and scarred to clear, calm. The scars are fading too! Michelle is skilled and caring and takes the time to listen and adjust my daugther's treatment with each visit. She is an expect at her profession and truly wants to make a difference . In all honestly, we were one step away from trying Accutane and feel blessed I stumbled upon Virditas first! I am so happy with the results so far and am grateful see the happiness and relief in my daughter's eyes that she is on her way to having clear, acne free skin. Thank you Michelle & Virditas for your help and expertise! Sincerely, Diane B.

Lauren B.
---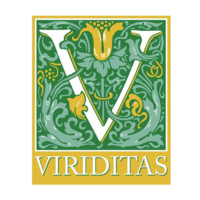 Viriditas Beautiful Skin Therapies and Providence Acne Clinic
Facial & Makeup
---
1 Richmond Square
Suite 215W
Providence, RI 02906
United States
Mon, Sat: 9:00am - 3:00pm
Tue - Thu: 9:00am - 8:00pm
Fri: 9:00am - 5:00pm

+1 (401) 526-9616
Refer Your Friends And earn rewards!