Calm welcoming practice space

Mary H.

Susan A.

Excellent teaching and venue. A shame I damaged my toe yesterday. I will return when it has healed.

Mary S.

Nicki D.

I found Daniel to be friendly and welcoming. After a long gap of attending classes I didn't feel self conscious that maybe I wasn't as flexible or knowledgeable as I thought I was. I want to learn more and practice yoga daily. Thank you.

Jane B.

I had never tried yoga before but Daniel made me feel very welcome and completely at ease. The studio is a lovely warm relaxing environment. Instructions were very clear and Daniel explained everything well- why, as well as how, to do each move. Nothing was rushed so as a complete novice there was never a moment when I felt left behind or unsure of what to do. Left feeling absolutely relaxed and, it may be a coincidence, I had my best night's sleep for months.

Liz W.

Because I feel ten times better , thank you 🙏

Jason W.

Such an amazing vibe , chilled , relaxing , absolutely love it ??

Hayley O.

Charlotte X.

Really enjoyable, calming and relaxing will definitely be coming back every week

Kelly S.
---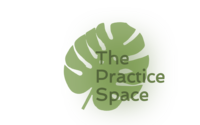 The Practice Space
Sports & Fitness
---
The Practice Space Unit 9 Newhaven Market Square
Newhaven, ESX BN9 9QS
United Kingdom
+44 1344 567537