I feel like a brand new woman😁😁😁 That deep tissue massage w/ hotstones, from Arthur was greattttttt!!!! Thank you Spa Natur LLC !!!! 5stars 👍🏾

Tiffany B.

I had a great experience at Spa Natur! I've been other places that didn't make me feel as comfortable. This place made me feel very comfortable and did a wonderful job! Services were fantastic and staff was very friendly and welcoming!

Liz S.

Spa Natur is the best! I've tried several before, and no where came close to the attention, atmosphere or massages!

Nancy R.

Great service, great place, great people all for a great price as well! Love the friendly environment. Will go back!

Jeff W.

It was my 1st time at Spa Natur but as soon as I walked in I was greeted by the receptionist. I received a massage by Theresa. She did a great job. I felt so relaxed during and afterwards. I will definitely be back.

Devonya B.

Love this place, very nice spa. Everyone there is super nice. Great services, I highly recommend it.

Wendy W.

I have already recommended 4 of my friends. Not ready to give public yestimony

Tom S.

I spent a couple of years trying out different massage therapist, trying to find a good fit with location, hours and staff. After my 1st visit to Spa Nat ur I knew I had found my place. I look forward to my monthly deep tissue with Arthur. The location is ideal for me and the hours work well with my sched ule, also there's a zen feel that I did not find with other spas I had visited. The staff is accommodating and professional; I have never felt pressured to purchase like I did at other spas. I usually book my next appointment as I check out, if I need to move it (I travel often for business) there's never been an issue making the change. I have been coming here every month for a little over a year now, I highly recommend Spa Natur to everyone I know!

Tanya P.

Olivia is amazing! I had the best massage I've ever had with her yesterday. She took her time to focus on my problem areas and really listened to what I w anted. The shop itself was warm and inviting and the whole experience was super relaxing. I can't wait to go back!

Kelleigh M.

Spa Natur is a fantastic environment to let go of stress and everything else that can wear us down in our hectic busy lives. I have had massages by several folks who work there and never had a complaint. If you're lucky enough to get an appointment with Miss Van Winkle herself, let her know that Shelley said hi and know that you're in for an amazing massage.

Shelley G.
---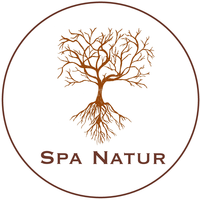 Spa Natur
Spa & Massage
---
228 E Court
Jeffersonville, IN 47130
United States
Mon, Tue, Thu, Fri: 10:00am - 7:00pm
Sat: 10:00am - 3:00pm

+1 (812) 267-6141