Jessica F.

Always go above and beyond

Maria H.

Kent S.

Is great experience and very friendly

Belkis T.

Yahaira S.

Conner N.

Love this place! Feel so cared for and listened too. Everyone is so kind and patient - from front desk to the doctors. I have been feeling much better recently with Dr. Wojciak's consultation and supplements and his suggestion for trying out chiropractic for my migraines - Im still healing but it is clear that after just two months, I am finally on a path for healing after years of migraines and headaches. Everyone goes above and beyond and very grateful to have found this center!

Meaghan G.

I received excellent care from Dr Larson

Betsy D.

Dr. Wojciak listened. Appointment started on time. Didn't have to wait forever.

Michelle S.

Eva M.
---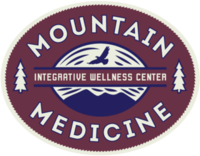 Mountain Medicine Integrative Wellness Center
Wellness Center
---
1585 S Plaza Way STE 150
Flagstaff, AZ 86001
United States
Mon - Sat: 9:00am - 5:30pm

+1 (928) 226-1556