Book Online
Coaching
2 Services
A. Wellness Coaching 1 - Hour
$79.00
Start the journey that you have been putting off and regain control of your health. Health coaching is all about you. We help you set personal goals and outline an effective strategy to achieve those goals.
B. Wellness Coaching 30 - Minute
$45.00
Continue your journey towards improved health with these targeted visits to help keep you on track and moving forward toward your goals. 
Medical Services
5 Services
---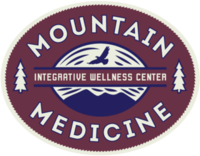 Mountain Medicine Integrative Wellness Center
Wellness Center
---
1585 S Plaza Way STE 150
Flagstaff, AZ 86001
United States
Mon - Fri: 9:00am - 7:00pm
Sat: 9:00am - 1:00pm

+1 (928) 723-3961
42 Reviews
Already gave out your card.

Delinda W.

I was very pleased with my consultation with Dr. Wojiak. He was extremely thorough, helpful, and knowledgeable. Our appointment was not rushed or h...

Scott H.

Tad M.