Adam G.

Ashlee J.

Natalie R.

Rachel M.

The classes start late and end late. If they say I will be done by a specific time, I expect to be done by then.

Payton A.

Jane M.

Keri M.

Angela W.

Beautiful atmosphere, nice people and a great class experience

Kacey C.

Great instructor (newbie) she was so communicative! She helped me get through a class I was obviously not prepared for! She was reassuring, helpful, considerate and so down to earth!

Laurie V.
---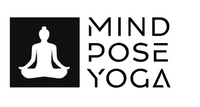 Mindpose Yoga
Yoga
---
1950 North Hillcrest Drive
Saratoga Springs, UT 84045
United States
+1 (435) 572-7792