My first time trying Hudson/Hawk I felt VERY welcome! I loved every second of being in the shop! Dan on Campbell is amazing and very personable! I can't wait to get my hair cut again!

Nathan I.

Amber always does a fantastic job. She is a phenomenal barber.

Michael O.

Raven did an outstanding job! I am also a stylist and needed a good cut. My visit there was pleasant and super affordable.

Rustin P.

Very professional as I entered I was taken to my chair explain how I wanted my hair cut then I sat down the barber prepared me and she began after she finished she washed my hair gave me a hot towel! Which was great and she did the final touches showed me how to keep it from drying out with hair balm and it took about 30 minuets. My hair looks great and I was in and out

Steve F.

Very professional and my sons new and favorite place to get his hair cut. Great job!

Steve K.

My barber, Maylisa, has take. The time to learn my likes/dislikes.... and to be interested in her customers .PFH

Petter H.

I always used to go to super cuts. Decided to switch over to HH and received the best cut I've had to date!

Avery S.

First time here, will 100% be back. Friendly environment, excellent staff, and brilliant cut.

Bruce G.

GREAT staff! Gave me a recommendation on something new and I couldn't be happier with how it came out! I've been going here for a couple years now and I've never been disappointed, I recommend it to everyone.

Zach A.

Good, clean service

Neal M.
---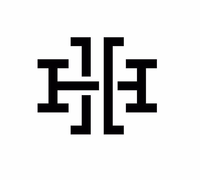 Hudson / Hawk Barber & Shop / Campbell
Salon / Hair Care
---
3348 S Campbell Ave
Springfield, MO 65807
United States
Mon - Fri: 9:00am - 7:00pm
Sat: 9:00am - 5:00pm

+1 (417) 720-4821