Book Online
Waxing
3 Services
Waxing Service / All THREE, ear & nose & brow
$25.00
Waxing Service / All THREE, ear / nose / brow
Waxing Service / ONE Service, ear or nose or brow
$10.00
Waxing Service / ONE Service, ear / nose / brow
Waxing Service / TWO Services, ear or nose or brow
$20.00
Waxing Service / TWO Services, ear / nose / brow
---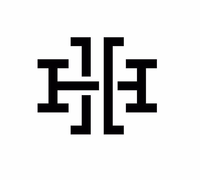 Hudson / Hawk Barber & Shop / Campbell
Salon / Hair Care
---
3348 S Campbell Ave
Springfield, MO 65807
United States
Mon - Fri: 9:00am - 7:00pm
Sat: 9:00am - 5:00pm

+1 (816) 307-0831
616 Reviews
Bought my niece in because she has a short boy-style cut. The girl who did her hair was so nice and did an awesome job.

Riley W.

Hudson Hawk keeps it simple but that doesn't leave me wanting for anything. They are everything a barbershop SHOULD be, and none of what they SHOUL...

Zack M.

Been going to Adam for a few years now. He's great! He's a really great guy and even better hair stylist.

Timothy G.