This is one of the best workouts I've ever been a part of. Not only are they great teachers, they are just good people overall. It's different when you have an instructor who actually cares. Results are showing.

Matt R.

I love the practice and everyone there. I always feel welcomed and seen! Plus I leave feeling so much better than when I entered, both physically and mentally.

Erica M.

Kessie K.

Excellent service and knowledgeable teachers/instructors

Jason C.

Best teachers in town!

Trevor H.

Asia H.

The only reason I did not choose a 10 is because the location would not be convenient for some, and others prefer a larger studio with a variety of options and more classes. For me, it is great, but perhaps not for all...

Laurie S.

I have been practicing Bikram yoga for more than 15 years so have encountered many teachers. I LOVE the teachers here! I lives in Pittsford (which is a long drive to this studio), but I will always pick Marah's Hot Yoga Rochester! So lucky and blessed to have such amazing and wonderful teachers!

Anita C.

Marah is THE best.

Jonathan B.
---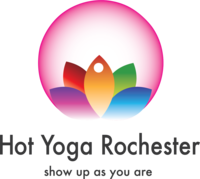 Hot Yoga Rochester
Yoga
---
680 Ridge Road
Webster, NY 14580
United States
+1 (585) 257-0611