I started going to Bikram Rochester in 2013. Marah had instructed a few of the classes there and I noticed my postures were always better/more rewarding when she taught the class. Since she's opened Hot Yoga Rochester I've only been able to attend a few classes as my schedule is far busier now then it use to be, but I tell all my friends how much I have benefited from the practice and specifically Marah's guidance. It's done so much for me physically, mentally, and spiritually, I think everyone should try it. Thanks, Shannon Fitzpatrick

Shannon F.

I've been practicing yoga over 10 years and the instructors at this studio are the best. They make it as fun as it could possible be and as motivating as it could possibly be.

Jeff L.

It was an awesome class. I felt great. It took my mind off of the worries of the day.

Patricia L.

Brooke L.

Lizette S.

Fun energetic very helpful with specifics of postures very clear Thank you!!

Barry G.

I love the care, love, support and teaching we get during every class! You can tell they care about us

Beth O.

The teachers are extremely knowledgeable, professional, helpful and caring. The yoga is the best exercise possible for body and mind. The classes are well-run, the online classes are interactive, in other words, the teacher gives you feedback through the class.

Kelly B.

Tom R.

Diane G.
---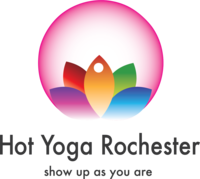 Hot Yoga Rochester
Yoga
---
680 Ridge Road
Webster, NY 14580
United States
+1 (585) 257-0611