Such a wonderful experience. Michelle was incredible and my skin feels amazing!!

Lori M.

Acupuncture by Muki was outstanding! Many achy spots going in, came out relived.

Beverly H.

At first I didn't connect with my massage therapist, but once she got going and found pockets of stress, I was convinced that I would see her again in a heart beat!

Skip F.

Love the environment always a relaxed mood. The staff is icing on the cake!

Bonita A.

I LOVE Muki! His knowledge of what he does is incredible. He's a great listener, answers any questions you may have with easy to understand answers & explains the test results with ease. Karen C.

Karen C.

I was impressed to hear a lot things about my condition, with out having to go to a lot of detail. My first acupuncture session was interesting. I could see small changes in my pain areas. Judging from the length of my condition, I am looking for some great relief after many years of suffering miserable pain. I am definitely on board for a program to feel better.Thanks Muki, see you soon!! BHFP1659

Ben Howard P.

Great service

Savitha S.

Muki always takes the time to discuss what's going on with you before he initiates the acupuncture session.

Dave M.

I was amazed at how much information Muki knows about the body!!

Koltton F.

Muki is so kind and really knowledgeable about the body and health. Hes so much wiser than most doctors I've been to and always listens. You're never rushed. He's an amazing acupuncturist. I've not been expressed with others I've tried. I've had great results from his acupuncture for severe pain and for stress. Once the needles are in, it's the most relaxing experience I've ever had. Healing house has a very serene environment and the prices can't be beat.

Shelly S.
---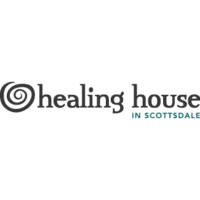 Healing House in Scottsdale
Medical Spa
---
4300 N Miller Rd
Ste 213
Scottsdale, AZ 85251
United States
Mon - Fri: 9:00am - 7:00pm
Sat: 9:00am - 6:00pm

+1 (480) 463-4685