I take it back 10. I was in and out quickly. Very nice, quiet and comfortable facility. Lovely location.

Jane F.

Yes. TheDolce Vita Day Spa is a unique cultural experience. When you walk into waiting room you are immediately whisked away to another relaxing land. You are offered wine and other treats while waiting for your procedure. Nurse Sophia has the patience of a saint in explaining any questions asked. Her main concern is your comfort. I highly recommend this med spa and can't wait to see them again next year.

Linda S.

Every one was knowledgeable and met my needs. Loved the environment.

Deborah J.

I loved Fay the receptionist she made me feel very comfortable I loved the environment and I loved Sophia the nurse that performed my injection

Sherryl C.

Love everyone there as they are fabulous! The services are also incredible!

Shannon S.

Natasha is an excellent masseuse. Faye is an excellent owner. I have had nothing but an excellent experience every time I go there. The hospitality and service is magnificent.

Chris A.

You walk into a world of pampering and relaxation. Staff is very caring and alert to people's needs. Natasha was awesome. We will be back.

Ellan F.

My mom and I were well taken care of from start to finish. Great massages and facials. Thank you Fay & staff. ❤️

Gene ..

Very professional and did not try and sell me anything. Felt fabulous when I was done❤️

PAMELA P.

Natasha does an AMAZING job. Environment was great! Wine and fruit - ambiance was excellent! What a relaxing day away from all the stresses!

Heidi M.
---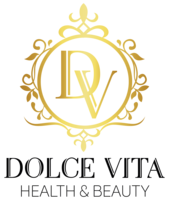 Dolce Vita Day Spa & Wellness Center
Medical Spa
---
Mon - Fri: 10:00am - 9:00pm
Sat: 10:00am - 7:00pm
Sun: 10:00am - 6:30pm

+1 (916) 435-6114