Sian W.

Emily C.

Joanna L.

Kennedy M.

Sam was amazing!

Taylor F.

Sam was amazing!

Isabela E.

Sam is very good at her job. I especially appreciate that the cut she gave me is intended to grow out well, saving me time and money on interim appointments when I'm trying to grow out a shorter haircut. She is also a very pleasant person, and the space is a nice one to be in. The other staff are very friendly as well.

Kat P.

Ryan's a great guy, super knowledgeable, and this is probably the best haircut I've ever had

Josh J.

Quinn D.

Because it is the best haircut I have ever received in my life. You folks ROCK. Love ya Kait

Ralph S.
---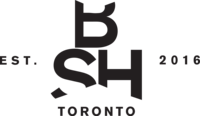 Black Sheep Hair
Salon / Hair Care
---
473A Church Street
Toronto, ON M4Y2C5
Canada
Mon: 10:00am - 6:00pm
Tue, Wed, Fri: 10:00am - 9:00pm
Thu: 9:00am - 10:00pm
Sat: 9:00am - 6:00pm

+1 (647) 360-7894