Susan A.

Namey is amazing!!!! Always the best massages. !!

Claudia F.

Louise P.

Nitin V.

Helen C.

Ashley F.

Lea was pressing on all the right spots! Very clean rooms, beautiful place in general ! 10/10

CHRISTOS FELIPE A.

I just loved it and I felt so much better.

John B.

Rebecca S.

Great service, great massage, great hour.

George C.
---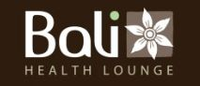 Bali Health Lounge
Spa & Massage
---
1st Floor, 48 George Street
Manchester, MAN M1 4HF
United Kingdom
Sun - Tue: 10:30am - 6:00pm
Wed, Sat: 10:30am - 7:00pm
Thu - Fri: 10:30am - 8:00pm

+44 161 850 9376