Evelyn F.

amy P.

Allana is the best beautician I have ever had. She's brilliant at what she does and a fantastic woman

Kate G.

Lovely friendly staff, amazing treatments, nice touch with a herbal tea after treatment!

Alex K.

Nicole T.

Trisha W.

Federico V.

Tatjana C.

I loved my waxing lady, she provided a professional yet friendly service, I also liked the receptionist she was very supportive when booking and altering My treatments for me.

Tolu Naomi O.

Namy is a brilliant brilliant therapist. And the whole building is great.

Victoria B.
---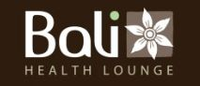 Bali Health Lounge
Spa & Massage
---
1st Floor, 48 George Street
Manchester, MAN M1 4HF
United Kingdom
Sun - Tue: 10:30am - 6:00pm
Wed, Sat: 10:30am - 7:00pm
Thu - Fri: 10:30am - 8:00pm

+44 161 850 9376