Lisa C.

Chris W.

Sarah H.

Always excellent massages

Diana M.

Best massage I've had in a long time!

Daniel P.

Fantastic men's facial, brilliant staff, excellent environment, realistic prices.

Scott D.

Amazing staff, well looked after during booking process despite hassle of staff having to isolate and the treatments were great

Grace M.

Andreia is amazing. Very professional and amazing results.

MADELINE K.

Holly S.

Very enjoyable experience lovely staff

Jonathon O.
---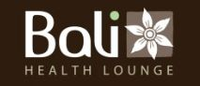 Bali Health Lounge
Spa & Massage
---
1st Floor, 48 George Street
Manchester, MAN M1 4HF
United Kingdom
Sun - Tue: 10:30am - 6:00pm
Wed, Sat: 10:30am - 7:00pm
Thu - Fri: 10:30am - 8:00pm

+44 161 850 9376