The massage and facial were the best I've ever had! The lady was lovely and really listened to and focused on my target areas such as the knot in my shoulder and the problems with my skin.

Daisy H.

Excellent service and good aftercare advice given by the therapist

Soabia H.

Hilary H.

Shavon E.

Laura is great

Kristina K.

Yousef A.

Genene M.

Farhat is amazing, I love her and she's very skilled

Katrina R.

Loved isadora: she was knowledgeable and gave me some exercises to do at home. Great massage!!

Gayle B.

Robin A.
---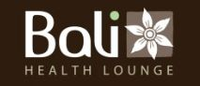 Bali Health Lounge
Spa & Massage
---
1st Floor, 48 George Street
Manchester, MAN M1 4HF
United Kingdom
Sun - Tue: 10:30am - 6:00pm
Wed, Sat: 10:30am - 7:00pm
Thu - Fri: 10:30am - 8:00pm

+44 161 850 9376