Erica R.

Chanel is the best

Tabitha C.

Zeina K.

I absolutely LOVED getting ready for my wedding at BAE Beauty Bar. The girls made my morning so much fun and were very accommodating, professional and safe considering the current times. Definitely recommend!

Kaitlin T.

Grace W.

Meghan M.

Everyone was fantastic! I really enjoyed getting my hair and makeup done. Both stylists were very friendly and made me feel very comfortable. They took their time with me and helped me decide what styles I wanted to do. I will definitely be going back and using them for my wedding! So thankful me and my friends had such a fun day!

Emily R.

Livia was great!

Carina C.

Amber is Incredible and the nicest girl. Really enjoy her talent and company

Crystal H.

Laura R.
---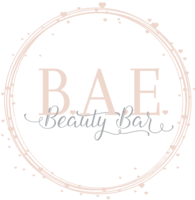 BAE Beauty Bar
Salon / Hair Care
---
1800 4th Street N
Saint Petersburg, FL 33704
United States
Mon - Sat: 7:00am - 8:00pm
Sun: 9:00am - 6:00pm

+1 (727) 945-6483