Had a lovely experience all around

Angela B.

Becky M.

Zandra E.

Laura R.

Meghan M.

Nikki did an amazing job. My hair was exactly how I wanted it

Kim P.

We loved everything about Bae!! Friendly, nice, great blow out and the beautiful makeup!!

Rhonda S.

Sherri M.

This was my best appointment so far... loved having Nikki do my hair and always love when Rose does my makeup. But both were perfect for what I wanted this time. Thank you!!

Kimberly E.

My hair turned out amazing and lasted the entire night and into the next day. My make up was also perfect. Going to BAE took the stress out of getting ready for an event. My hair and make up girls were so sweet, as well as the receptionist

Bri B.
---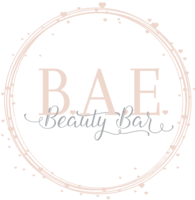 BAE Beauty Bar
Salon / Hair Care
---
1800 4th Street N
Saint Petersburg, FL 33704
United States
Mon - Sat: 7:00am - 8:00pm
Sun: 9:00am - 6:00pm

+1 (727) 945-6483