I love everything about this yoga studio from the high quality classes to the fantastic yoga community, Yogatown is amazing!

Kendra G.

Lobe your yoga space!

Melanie G.

Katie D.

Great instructors and environment!

Tracy P.

Christa F.

The instructors are very interactive and helpful. I always leave feeling relaxed and rejuvenated

Heather W.

Emily M.

Friendly staff, clean facility, conveniently scheduled classes, top notch instructors, variety of classes serving a variety of levels, fun workshops - I have recommended to many people!

Dielle M.

I love yogatown, the environment, the experience, the message delivered by teachers. Thank you, at this time in my life I love it, need it!

Becky W.

- The racks for cleaning my mat after class were clear and there was plenty of room to place my mat on. - someone offered lavender infused wash cloths - the instructor incorporated a spiritual element to the practice that I enjoy and why I choose a yoga studio over a gym yoga studio - the front desk staff automatically registered me and know who I am which helps when my hands are full with mats, towels, water bottle etc. and adds a nice personalized touch - I'm able to meditate at the end of practice without being disturbed and rushed to leave.

Renee E.
---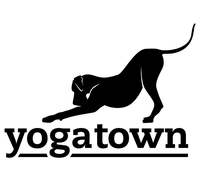 Yogatown Stittsville
Yoga
---
1300 Stittsville Main Street
Ottawa, ON K2S 1C3
Canada
+1 (415) 966-2364