Book Online
Adult Fitness/Sports Performance
1 Service
Group Session
$35.00
XPA Adult Fitness Program: XPA Adult Athletic Fitness is not your standard fitness program. XPA Adult Athletic Fitness program challenges you to tap into your inner athlete. The challenge: push yourself to get the best out of what your body is made to do by using movement based, functional training that emphasizes an aligned, flexible, balanced body whose core strength supersedes how much that very same body can bench press or squat. Functional movement for better long term health, strength, and achieve the body goals you desire. No matter a person's size, body type, experience or fit level; the program maximizes your body to function as it is meant to function. Weight loss, aesthetics, strength goals all occur as a result of our functional, athletic movement focus. "Maximize Your Athleticism….Maximize Your Lifestyle"!
XPA Adult Athletic Fitness trainings include:
Cardio
Plyo Work
Speed
Agility
Functional Strength Training (body mass, banded, weighted)
XPA Sports Performance Program: XPA training programs are designed to reflect scientific methodologies to allow an athlete to increase their overall athleticism through various forms of speed training, plyometrics, multidirectional movement skills, sport specific strength training, injury prevention and core development. Our movement based programs allow athletes to take their game to the next level by running faster, jumping higher and changing direction in a more efficient manner. Our programs are designed to maximize your results in a shorter period of time and take your athleticism to the next level.
---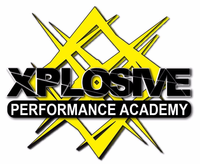 Xplosive Performance Academy (Massachusetts)
Fitness Classes / Boot Camp
---
160 Second St
Cambridge, MA 02125
United States
Mon, Fri: 7:00pm - 9:00pm
Sat: 10:00am - 1:00pm

+1 (313) 643-0475