Best place ever! Got me up and going in no time.

Josue P.

Enjoyed it very much! Helped with my cold and altitude sickness! Thanks so much!

Corrine G.

It made a big difference dealing with altitude.

Paticia S.

Outstanding. They are friendly and do whatever to make your stay a wonderful experience.

Rudy A.

Great people highly recommend you try them.

Carole P.

The team is top notch and very personable. They are also highly efficient and have a comfortable setting. Well worth the short time to hydrate.

Josh T.

Highly recommended for those feeling not themselves due to dehydration, lack of focus, and altitude sickness. I also appreciate the fact how clinical it isand was able to claim the service on my HSA account for my wife and I. Oh; the nap (while receiving the service) was also nice. Quite rooms with comfortablechairs.

Eli C.

very professional caring nurse. I've gone to a lot of places and she's the best I've had for my IV

Todd L.

I felt so much better almost immediately after my treatment for altitude sickness. I got to ski the next day and have continued to feel great.

Debbie B.

Grant N.
---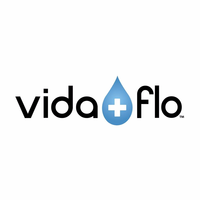 Vida-Flo Breckenridge
Medical Spa
---
100 North Main Street Unit 104
Breckenridge, CO 80424
United States
Sun - Sat: 8:00am - 6:00pm

+1 (970) 423-6555