Book Online
Body Services
3 Services
Body Buff - Upgrade
$100.00
Eliminates dead cells, encourages the penetration of active ingredients and reveals the original softness and glow of the skin.
Marine Detox & Slimming Treatment
$285.00
Marine Detox & Slimming Treatment
Body is lightly exfoliated and massaged to help eliminate toxins from the skin.
The relaxing body wrap is full of slimming active ingredients. The silhouette appears slimmer, reshaped, and the skin recovers tone and firmness.
Purifying Back Treatment
$200.00
Babor Back Treatment
A light exfoliation followed by a soothing massage to relax muscle tensions and leave the skin feeling soft and supple.
---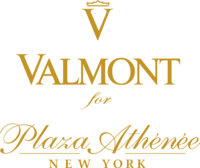 Valmont Spa For Plaza Athenee
Spa & Massage
---
37 E 64 Street
New York, NY 10065
United States
Mon - Wed: 10:00am - 7:00pm
Thu - Fri: 10:00am - 8:00pm
Sat - Sun: 9:00am - 6:00pm

+1 (212) 606-4675
1 Reviews