Shannon is a skilled massage therapist who helps me to handle my aches and pains more easily.

David C.

Dante gave me a thoroughly comfortable experience during my 90 minute massage. Utilizing his years of training, he addressed my specific problem while relaxing my tension - body and mind. This was my first time here and I would highly recommend Urban Escape and Dante in particular.

Geri S.

We moved to Rio Rancho NM from the Chicago area about 2 years ago when we found Urban and have never been disappointed with our services. Thanks Val and crew. Susan B

Susan B.

Go to Urban Escape often and never disappointed!

Lynn W.

Love the ambiance. Professional staff & great massage therapists

Patty B.

I've been a client of Urban Escapes for about 2 years, and I have always gotten an excellent massage. The LMT's are very professional and great at their art of massage therapy. I give them the highest recommendation.

Rachael P.

Later

Sandhya R.

It was a wonderful experience. Melissa, my massage therapist, worked on my problem areas and alleviated the pain I was in. She then made recommendations to help prevent further issues. I will definitely be back!

Tammy C.

The services at Urban Escape and Massage are superb. I been going there for several years and it is always a good experience. I am particularly impressed with one of their new acupuncture doctors, Dr. Dante Lavore. He is excellent if you are looking for acupuncture.

Karen S.

The most relaxing atmosphere. Very knowledgable staff and one of the most messages

Chris G.
---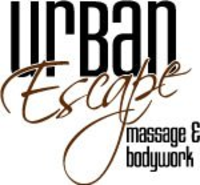 Urban Escape Massage & Bodywork
Wellness Center
---
2006 Southern Blvd SE, Ste 102
Rio Rancho, NM 87124
United States
Mon - Fri: 10:00am - 8:00pm
Sat: 10:00am - 4:00pm
Sun: 10:00am - 3:00pm

+1 (505) 917-3912