My new husband and I wanted to do something different and something neither of is had ever done for our honeymoon. Keep in mind My husband is very hard to please. My therapist was great I felt relaxed and actually fell asleep. The best thing for me though was the expression on my husband's face when he came out he was smiling and he really shows emotion. He said his therapist was great as well and that she was a talker and he enjoys when people actually talk to him while getting a service . Hes been on the phone calling everyone to tell about his experience. Thank u therapy house for making our honeymoon getaway great.

Latania W.

Heath and the staff at Therapy house are always excellent at what they do. Always feel welcome and feel better upon completion of services.

Paula H.

Melody is fantastic

Shirley D.

Billy provided the ideal service.

Greg L.

I've been to a lot of masseuses over the years, and Heath is by far the best I've ever been to! He pays attention, learns his clients likes & dislikes, and obviously enjoys helping them. The front desk staff are always helpful. Love The Therapy House!

Jeanette B.

Therapy House is the best place for any type of massage you desire. I've been a client for over 10 years and have never had a negative experience with any therapists.

Scott M.

The Therapy House is where I go to pamper myself. I can feel horrible when I walk in and after a relaxing session with Heath I leave feeling refreshed and ready to take on the world! Heath is a well trained and professional therapist, you can tell he cares about making you feel better. I've tried other places but The Therapy House is where I get the best treatment and the people are courteous and friendly! Thank You for making me feel better...

Karen R.

Great folks, Great service, clean facility and just what the dr ordered! So good that we've already booked our next one!

Shannon S.

Heath is one of God's angels.

Kathleen R.

I had a great experience at the Therapy House. Billy was awesome. I can't wait to get my next visit.

Cassandra T.
---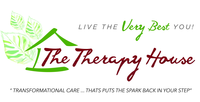 THE THERAPY HOUSE
Spa & Massage
---
7620 Metcalf Ave
Suite Q
Overland Park, KS 66204
United States
Mon: 10:00am - 5:00pm
Wed - Fri: 10:00am - 7:00pm
Sat - Sun: 9:00am - 3:00pm

+1 (913) 362-4800