The asap at the Tideline is a very special experience. The service is great and I highly recommend Gio for a great massage

Bill M.

The Spa at Tideline is exquisite! The treatment rooms are beautifully decorated, quiet and ultra relaxing. I thoroughly enjoyed my facial and overall experience. Thank you!

Gillian D.

Gio gives the best massages hands down !

Amanda S.

What a perfect day. The service at the spa was excellent. Logan did a great, therapeutic massage. The food at the restaurant was delicious, and the beach and pool were lovely!

Alaine N.

Geo is the absolutely best masseuse I have ever received a treatment from and I have received them from both Breakers and PGA before. He is great. Also the manicure I received was professional and so was the assistance received at reception when I checked in.

Judee G.

The technician is great!

Rupa J.

Spa was wonderful and you can make a most enjoyable day for yourself with other amenities that the resort had to offer...beach ..pool

Debra S.

Easy to get appointments. Friendly staff. Pleasant waiting area. High quality massages. Nice low lighting & mellow music. Excellent champagne included! Highly recommend. 😊

Lauren B.

Great spa day ! Marlene gave an excellent massage. The use of the facilities for the day was fantastic 🌴🍸

Maribeth W.

Came here for the first time for the Babymoon Package, which my wife absolutely loved. I got a deep tissue massage while we waited, and it was well worth the trip! They were able to accommodate all of our preferences with no issue. We will be back!

Jeevan R.
---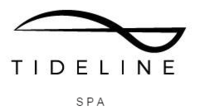 The Spa at Tideline
Spa & Salon
---
2842 S Ocean Blvd
Palm Beach, FL 33480
United States
Sun - Sat: 9:00am - 7:00pm

+1 (561) 540-6459