The Pink Door Spatique is a beautiful place to visit. Nicole is PERFECT in every regard. She is more than professional, does great job and treat you as a family member. I have been with her for about 10 years. Many, many thanks Nicole. Mima Bacic, MD, P.h.D.

Mima B.

My eyebrows are fantastic! Nicole was very professional and very talented with her work. I felt comfortable having her do my eyebrows and trusted that I would end up with a quality job.

Diana Q.

Going on my second year & couldn't be more pleased with results & cost!!

Delores B.

Wow! What a transformation! I'm loving my new brows!

Laurie R.

Nicole is very professional and has much experience and wisdom in her profession. I highly respect her opinion concerning my personal issues, and I would definitely recommend her expertise to anyone seeking any of the services she provides. ~<3~

Kami A.

Very great work and wonderful service.

Dalayne S.

Lynn S.

Jeannie D.

Yes the Pink Door was a very professional Spa to go to! The people were really nice and accommodating! I thought it was a good experience!

Bonnie B.

Nicole is very talented when she did my eye brows. I have been going to see her every year. She is amazing person. I would not go to anybody else but Nicole

Laurel T.
---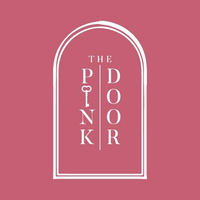 The Pink Door Spatique
Health & Beauty
---
567 Baldwin Street
Jenison, MI 49428
United States
Mon - Thu: 9:00am - 5:00pm

+1 (616) 439-0894