Book Online
Body Services
3 Services
Ear Candling
$50.00
Up to 4 candles.
Helps alleviate the painful effects of chronic headaches, sinus conditions or ear infections due to excessive ear wax build up. A bees wax and soy candle is gently placed into the ear, reducing built up ear wax and sinus pressure.
Relaxation Body Wrap
$70.00
Body wraps are designed to improve the texture and appearance of the skin by helping to rid the body of excess fluids and toxins. The benefits of body wraps may include detoxification, relaxation and rejuvenation. Essential oils are used.
Sugar Body Scrub
$60.00
Used to exfoliate, cleanse and nourish the skin. They increase circulation while softening and smoothing your skin, imparting a healthy, radiant glow.
Wellness or Integrative
2 Services
30 Minutes - Infrared Sauna
$25.00
Infrared saunas offer a lot of health benefits, including relaxation, pain relief (joint pain, arthritis) and much more.Using an infrared sauna essentially increases your heart rate and causes you to sweat, thereby increasing blood flow and circulation throughout your body, expels toxins through sweat, carrying oxygen to your joints, muscles, tissues and cells.All combined, it leaves you feeling relaxed and with fewer aches & pains.Regular use has been shown to lower blood pressure, help with weight loss and build your immune system.
We recommend wearing loose clothing in the sauna, such as exercise clothes or a swimsuit.We will provide towels, bathrobe and a bottle of water for you.
AromaTouch Technique (dōTerra)
$60.00
doTERRA's AromaTouch Technique is a clinical approach to applying essential oils along energy meridians and visceral contact points of the back and feet to help stimulate and balance sympathetic and para-sympathetic nervous systems of the body. The AromaTouch Technique improves well being by reducing physical and emotional stressors and by supporting healthy autonomic function.
---
The Massage Store
Massage Therapy
---
496 28 1/2 Road #2
Grand Junction, CO 81501
United States
Mon - Sat: 9:00am - 8:00pm

+1 (970) 243-3934
Refer Your Friends And earn rewards!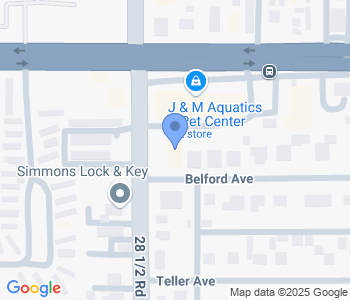 352 Reviews
Pleasant atmosphere Friendly staff I feel so much better

meg C.

It's our happy place. We always feel nice and relaxed when done.

Denise L.

The atmosphere and friendly staff. Nicole gave me the best massage I have ever had. It really helped with my back issues.

Steve F.