Visiting The Health Dispensary was a positive experience. The environment was calming and welcoming. The staff were friendly and welcoming

Deborah H.

Julie E.

Adam H.

Phillip B.

Val W.

Calming, relaxed atmosphere, helpful staff and an easier process than going to the GP.

Albie J.

Well organised, quick and helpful staff.

Christopher R.

I trust in the health professional and the treatment I receive is second to none.

Sian H.

Very friendly and welcoming

Louise R.

Friendly and well informed staff. Excellent service

Anwen A.
---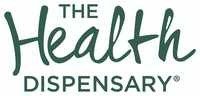 The Health Dispensary
Wellness Center
---
153-155 Windsor Road
Neath, WGM SA11 1NU
United Kingdom
Mon - Fri: 9:30am - 5:30pm
Sat: 9:30am - 12:30pm

+44 1639 630000