Finally found a provider worth coming back for another massage. No more looking around for me.

Ron O.

My visit to the spa was great , massage was awesome . Perfect depth, I like a deep tissue massage , Terrell delivered . Way to go ,Only one thing wrong ! I booked a hour and wished I booked 2. Thanks Terrell!!💐💐

Jarvis L.

Tara is experienced beyond her years. Her technique is spot on, she provides a professional yet relaxed atmosphere, and ultimately you receive a first class massage.

Tim M.

I love the atmosphere, the prices and especially Serena!!!

Michelle H.

This was my first visit to The Healing Arts Day Spa. The spa is quaint and has a soothing feel about it. The massage table is the most comfortable tableI've have ever laid on!! It is evident that the owners focus is in the details and the customers entire experience. I had a 1 hour massage and 1 hour facial with Terrell Lynn. So wonderful. 24 hours later and I'm still feeling great. In addition to a fantastic massage and facial I had the pleasure of meeting an incredibly interesting woman - Terrell. She has so much knowledge to share with you if you are interested and has such a dynamic and kind personality. This entire experience left a profound impression on me. I am from Canada and come to Mesa atleast 4x/year. I have been looking for a massage placehere for when I visit. I've tried a few places and am pleased to say I have now found the one! You too will not be disappointed.

Diane G.

The BEST way to start your day is with a massage with Tara! I felt great all day, with none of my usual evening back pain.

Annalisa A.

Wonderful relaxing experience! Since the facial. I have noticed an incredible change in my complexion. Nice color and more even tone. Tara was very nice and professional. Really enjoyed the experience and will go back.

Judy M.

Serena was on top of her game as always! She knows just what to do to make the pain go away.

John W.

Aromatic, Clean, Peace-Filled environment which established those qualities with-In my body's environment ... Complete release of pent up, work related stress with my 90 minute, hot rock massage. I look forward to experiencing all other treatments. Thank You

Joan R.

Great experience at Healing Arts Day Spa! My sister, neice and myself scheduled a half day of spa services and they more than catered to what we asked for. Everything was customized to our preferences, the services were all amazing and the staff was extremely friendly and professional. Great local, family business!

Kodi H.
---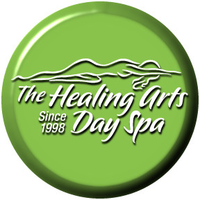 The Healing Arts Day Spa
Spa & Massage
---
1845 South Dobson Road
Suite #110
Mesa, AZ 85202
United States
Mon - Sat: 8:00am - 8:00pm
Sun: 8:00am - 6:00pm

+1 (480) 405-5948
Refer Your Friends And earn rewards!