The Core Connection is a supportive community. The main goal is wellness and fitness, which I love. Rita is the consummate instructor---she is so empowering!! The other instructors are dedicated, professional, and make the classes fun while challenging. I have a monthly pass, and I try to go as often as I can. I have gained strength, tone and flexibility at the Core. Most important, I have found a place that makes me want to work out!!! Thanks!

Eileen T.

The Core Connection is great. I'm not a natural athlete, but showing up and following their instructions consistently I've improved my condition significantly. They did a good job for this average man.

Jim M.

Wonderful caring Instructors, variety of classes, positive workout environment!

Patti S.

Amazing instructors who work with you to achieve your goals. Clean, great mix of class choices

Michelle C.

Because the quality of instruction is unequaled and the clientele are friendly and supportive of each other.

Julie T.

Knowledgeable instructors that explain why we do certain exercises and they're always changing up the class to keep it interesting.

Courtney H.

I love all the teachers (skilled), the owner (all about helping others improve quality of life), the variety of classes and most of all, all the clients (community)!

Jennifer M.

I always recommend you to everyone! Knowledgeable, fun, and friendly teachers, interesting and challenging classes, great music!

Linda W.

Love the Core - all the instructors are fabulous it's a second family. I love all the folks I exercise with - they have become friends. And, I've been going to the Core religiously for eight years!!!!

Joyce F.

Due to how healthy I am, I feel a lot younger than my age. I am able to move and keep up with people 15 to 20 years younger. I thank you , you are better than my physician. Amy White

Amy W.
---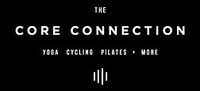 The Core Connection
Fitness Classes / Boot Camp
---
290 West Main Street
Northborough, MA 01532
United States
+1 (508) 393-8086