I had a wonderful time at AntiGravity Yoga with instructor Mary. She was very knowledgeable, patient, and kind. It was my first time and she made sure to praise me for doing well or help me when needed. The staff at Synergy Sports were very friendly and helpful. I will definitely be returning soon!

Rochelle K.

I had terrible stiffness in my shoulders and neck that caused numbness in my right hand. After this first visit, the feeling in my hand is back and my shoulders are so relaxed. Thought I just had to live with it as someone in their 60's, but I now realize the expert massage at Synergy is just what I need.

Peggy M.

The staff is very professional and helpful!

Tina C.

Our Instructor Michelle(?) was awesome! Very patient with mixed levels class. Amazing! Also love the new studio. Going to try a restorative class next.

Linda R.

loved the class. Samantha was instructor, she was fun energetic and very encouraging. i will be back!!

Jodi F.

Synergy Sports has always done an amazing job providing a massage. While you may think there prices are more expensive it is worth its weight in gold to have a massage that actually fixes physical issues. I only knew of a "Relaxation Massage" before coming to synergy sports and they always amaze me regardless of who I go with they have always impressed me with their professionalism and dedication to taking care of their clients.

Tracie A.

Everyone was very nice and knowledgeable. My masseuse was great and the cryogenic was unbelievable

Rick K.

Synergy Sports Therapy is a wonderful place to renew your mind, body and spirit. The staff is awesome and their new facility is beautiful.

Anna J.

Love the gravity inversion yoga classes! Great knowledgeable instructors. Beautiful new facility!!!

Sharon R.

One of the top facilities around! Great for athletes or anyone looking for some relaxation and stress relief! Mary is one of the best massage therapists I've ever had! My muscles and mental status thank her! I encourage everyone to go check out Synergy, you'll certainly be glad you did!!

Laura S.
---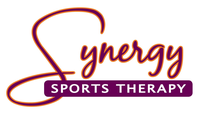 Synergy Sports Therapy
Sports & Fitness
---
1061 W Bagley Rd
Berea, OH 44017
United States
Mon - Fri: 9:00am - 8:00pm
Sat: 9:30am - 12:00pm

+1 (440) 941-5511