Synergy Sports has always done an amazing job providing a massage. While you may think there prices are more expensive it is worth its weight in gold to have a massage that actually fixes physical issues. I only knew of a "Relaxation Massage" before coming to synergy sports and they always amaze me regardless of who I go with they have always impressed me with their professionalism and dedication to taking care of their clients.

Tracie A.

Everyone was very nice and knowledgeable. My masseuse was great and the cryogenic was unbelievable

Rick K.

Synergy Sports Therapy is a wonderful place to renew your mind, body and spirit. The staff is awesome and their new facility is beautiful.

Anna J.

Love the gravity inversion yoga classes! Great knowledgeable instructors. Beautiful new facility!!!

Sharon R.

One of the top facilities around! Great for athletes or anyone looking for some relaxation and stress relief! Mary is one of the best massage therapists I've ever had! My muscles and mental status thank her! I encourage everyone to go check out Synergy, you'll certainly be glad you did!!

Laura S.

A great experience!

Ahmad D.

Great atmosphere and wonderful customer service. Our instructor was very friendly and took her time explaining to us how to do everything because this was ourfirst time. Enjoyed every minute of our restorative yoga class and wil be back very soon!

Shai S.

Serioulsy the best massage in town and trust me I have tried them all. The price is a little steep but you are getting what you paid for. Get the deep tissue massage! Been a customer for a year now and I go every four weeks.

JR C.

Wonderful experience with the recovery boots. Legs were tired from many miles this month and that therapy really helped with the inflammation. Highly recommend.

Michele W.

After many years of playing soccer and hockey as I got older started to need injections for my back until I found synergy which was recommended to me buy a friend and I am glad I listened to him because ever since I've been coming here for about 3 years now I have not had an injection and my legs and my back feel great. I see Angie the massage therapist and she really takes pride in her job and really knows what she's doing. Mary has done a wonderful job putting a great staff together getting people to feel good without using medicines. I will never go to another massage place. I also have done the cryotherapy here which has done wonders for my joints.

Franco D.
---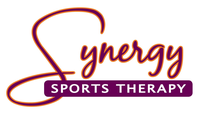 Synergy Sports Therapy
Sports & Fitness
---
1061 W Bagley Rd
Berea, OH 44017
United States
Mon - Fri: 9:00am - 8:00pm
Sat: 9:30am - 12:00pm

+1 (440) 424-5101