Krista C.

Great instructors

Julia S.

the atmosphere is energetic ! The instructors are super supportive! Not once did I feel shame for showing my body or the new skills that I learned!

Sylvia W.

Gabrielle A.

A great experience from the first step in the door, to the last. Very patient and friendly environment. Thank you.

Jules D.

I love studio in essence and have been sharing my experience with aerial hoop on my social media. Many of my friends have been inspired to try circus arts as well! I tell everyone about how great the studio is.

Emma H.

Every person I came into contact with was helpful and welcoming, the space was initially intimidating to me (middle of a mall!) but was made comfortable by the barriers and the people in the class. I enjoyed learning a few new moves, new terminology (I'm from a different region) and meeting like minded folks! Climb on!

Heidi W.

My girls had a fantastic time! Thank you! The've been a little sore for a couple of days :)

Dominic N.

Amazing instructor, great atmosphere!

Jasemine S.

Sarah C.
---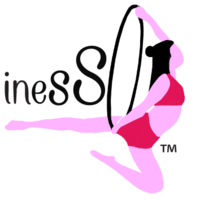 Studio in Essence
Sports & Fitness
---
1535 Dresden Row Suite 203
Halifax, NS B3J 3T1
Canada
+1 (902) 405-5500