Vin P.

The service is life-changing. Bodies need maintenance - Susie does an awesome job of getting to know your body and focusing on areas that need work. Education-focused and great/safe atmosphere

Patrick S.

Bill M.

I feel so much better after my stretch. Susie is really good at what she does and she's very contentiousness.

Kelly S.

Joe P.

Susie is a professional. Very knowledgeable and excellent at what she does

Amy P.

Fabulous experience w Susie combing 90 minutes of stretch and massage - I floated out after a great session.

Gerry H.

Jamie S.

Jacqueline T.

Awesome session

Lynn B.
---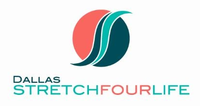 Stretch Four Life
Massage Therapy
---
3011 Hood St
Dallas, TX 75219
United States
+1 (254) 278-2780