Kate F.

A work-out like no other! Solidcore has showed me I'm capable of so much more than I ever thought (even for someone in their 40s).

Heather S.

I went to my first class and loved it. I was pushed hard, my body worked hard but felt great. The instructor was great and people were so friendly in the class. I cant wait to get pushed that hard again as I know i will see results quickly with this class.

Dia R.

During class I keep thinking to myself why the heck did I sign up for this but man oh man do I feel GREAT after my workout and days afterwards! I am completely hooked and solidcore has definitely changed the way I view fitness!

Lotta S.

Danielle D.

Shelby J.

Zachary A.

Every Solidcore instructor is so welcoming and makes the class feel really inclusive. The work on my core and glutes is AMAZING and way more intense than anything I would make myself do on my own!! LOVE it--give it a try!

Margaret M.

Hayoung C.

The workout is intense, but over in 50 minutes, and a great equalizer in that everyone is pushed to their limits, whether a superfit athlete or not. The coaches are great and there are enough of them to make for a variety of workouts.

Ilaria L.
---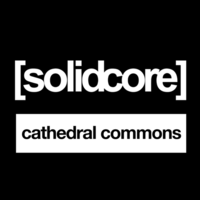 Solidcore Cathedral Commons
Fitness Classes / Boot Camp
---
3308 Wisconsin Ave. NW
Washington, DC 20016
United States
+1 (202) 810-2159