We had a blast!

Jennifer N.

Dan B.

The staff was really nice, the escape room was really detailed and engaging! Best one I've been to!

Keenan P.

We had a lot of fun, and everyone in our group wants to come back!

Terrie S.

Was fun!

Diamond W.

Polite staff, well organized, fun for my whole family.

Judie N.

Jeanaine B.

For returning my wallet. Thank you so much!...the escape room was fun too 😀

CHELSEA Z.

Taylor J.

Mark W.
---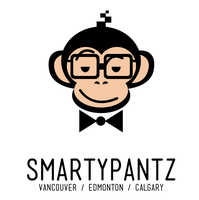 SmartyPantz Edmonton
Spa & Massage
---
10524 - 110 Street NW
Edmonton, AB T5H 3C5
Canada
Sun - Sat: 9:45am - 11:59pm

+1 (780) 951-9293