Book Online
Facials
3 Services
Microdermabrasion Face & Neck - Package of 5
$520.00
Purchase 4 and receive the 5th treatment for FREE
Microdermabrasion Face - Package of 5
$380.00
Purchase 4 and receive the 5th treatment for FREE
Microdermabrasion Face, Neck & Chest Package of 5
$640.00
Purchase 4 and receive the 5th treatment for FREE
Medical Spa Treatments
5 Services
---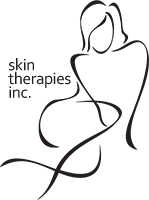 Skin Therapies Inc.
Spa & Laser
---
4545 Bellaire Drive South
Fort Worth, TX 76109
United States
Mon, Fri: 10:00am - 5:00pm
Tue, Thu: 11:00am - 7:00pm
Wed: 10:00am - 4:00pm
Sat - Sun: 12:00am - 11:59pm

+1 (817) 731-5303
450 Reviews
Shannon did an amazing job and is very knowledgeable when it comes to skin care! She gave me great tips on how to up keep my skin regimen.

Maritza G.

Perfect felt wonderful she knew what she was doing !

Betsy S.

isaura A.