Book Online
Body Services
3 Services
Back commpressions
$15.00
Medical Massage
$350.00
60min custom massage with up to 2 enhancements.
Stretching
$20.00
Our assisted stretching not only keeps your muscles supple, it alleviates strain on your joints and has a slew of other benefits, including: Enhanced flexibility. Improved posture. Increased range of motion. The result is a feeling of increased muscle control, flexibility, and range of motion.
It's recommended for clients who exerciser or have muscle restriction.
Facials
1 Service
Cleansing Facial
$23.00
Our Cleansing Facial provides a thorough cleansing of the skin,
(20min)
---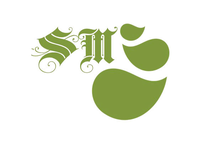 Serenité Massage
Spa & Massage
---
5005 W 34th St
100A
Houston, TX 77092
United States
Mon - Sat: 10:00am - 7:00pm

+1 (713) 814-8803