Staff are super friendly and they take the time to see each persons needs and also explains each benefit for each session. I would highly recommend them to anyone. Thanks again for the great opportunity in trying this out. I will keep referring people to try a session.

Valerie O.

Awesome experience… Great people… And made us feel very welcome and the hospitality was through the roof

Ryan W.

Wonderful, quick easy experience. I had the cryofacial and it was refreshing, relaxing and I was out the door in minutes with improved skin tone on just thefirst visit! Can't wait for my future appointments.

Shawna G.

Sculpt Tri-Cities was an accidental finding in 2018 as I was looking for something to help with my personal goals. Cryotherapy is amazing! It has helped to improve my energy and sleep. The staff is phenomenal- energetic and pleasant- and their pride of ownership is very apparent.

Barbara H.

Friendly staff and great results!

Cassie C.

The staff is super friendly and very well educated as to the benefits of their services. I can't wait to do my first session tomorrow!

Chantelle E.

SUPER STAFF -- very considerate crew -- friendly and go out of their way to make you feel comfortable -- informed and most willing to answer questions -- it's just a nice place to go -- too soon to tell if this process will work for me, but going there is a pleasure

Sheila G.

Very helpful and very informative! Actually walked without walker afterward !!! No pain. Thank you

Valerie J.

It was my first time there it was different but in a neat way excited to finish out the rest of my treatment and differently want to try some more stuff.

Marie F.

I loved my first visit! The relief I received from my cyro spot treatment on my shoulder felt amazing and was long over due. I can't wait to go back. -R

Camryn D.
---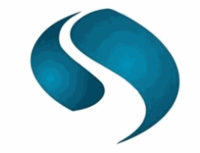 Sculpt Tri-Cities
Wellness Center
---
8503 W Clearwater Ave
Suite C
Kennewick, WA 99336
United States
+1 (509) 790-4194
Refer Your Friends And earn rewards!