Instructor was amazing and the class was hard but fun. Very clean

Hannah C.

Great class, high intensity, loved that I could modify to fit my needs!

Lindsay B.

Workouts are fun and challenging

Gaby M.

The sand works class was hard but fun!

Lee H.

Sandbox Fitness is the best!! Trainers are amazing and really make you sweat! I lost 35 lbs. and have been able to keep it off thanks to Sandbox. The classes are intense but definitely worth it when you see the results. Highly recommend to everyone I know.

Maricella G.

I love this place! It's always a great, sound and safe workout. Mina and the other instructors are welcoming and encouraging.

Aliza P.

I took my first Sandbox fitness class yesterday, and it was awesome. I'm feeling some soreness today from working different areas of my body than I usually work, but it feels great. The instructor was upbeat, and knowledgeable. The equipment and sand were clean. I will be coming back for more!

Kim C.

I find the TRX workout to be totally comprehensive: there is aerobic work, muscle strengthening, stretching, and great core focus. When I incorporate Sandbox classes into my weekly workouts, I see a difference in my body, and it feels great!

Taaly S.

I have been going to Sandbox Fitness in Sherman Oaks since they first opened approx. 4-years ago. Classes at Sandbox Fitness are much more than just tough workouts; they are tough (yet fun) workouts IN THE SAND. It is a place that welcomes people of all ages, shapes, sizes, and levels. Whether it be Surfset (as seen on Shark Tank), Surfset Balance (yoga on a wobbly surfboard), TRX suspension training, Sandworks (bootcamp style circuit training), Tidal Turbulence (a combination of Surfset & TRX), Surfset Strength (use of various weights & resistance bands while on the boards), or Surfset Barre (pilates on the board) each class is different and challenging. The owners, Minna & David, as well as their team of trainers are all super friendly and will motivate and push you beyond what you think you are capable of. No two classes are alike and I would highly recommend trying them all as each instructor has their own style and playlists. Most instructors offer variations or modifications depending upon one's athletic ability and/or previous injuries. Not only is the studio well maintained, but they offer everything one could need for purchase or rental, ranging from water, towels, sand socks, and apparel. For those that do not live close by and like to workout before going to work, you should be aware that they do not have showers; this is the only thing they lack. Class sizes vary, but are never too large and just about everyone who goes there also has a great attitude and are welcoming & supportive of one and other. I have been going to Sandbox Fitness regularly since they first opened and still look forward to each & every workout. Prepare to sweat and have fun. Beginners should NOT be discouraged or intimidated at the beginning, as it is normal to fall off of your board. As a matter of fact even some of us who have been doing this a while still fall off from time to time... thank goodness for that SAND and for SANDBOX FITNESS! It is time to stop reading these testimonials and sign-up for a class or package and experience all of the above for yourself! BTW, your 1st class is only $10.

Gary K.

Instructors are great. Classes are always different. Always a lot of fun.

Shelley H.
---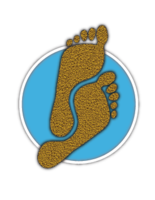 Sandbox Fitness
Fitness Classes / Boot Camp
---
13557 Ventura blvd
Sherman Oaks, CA 91423
United States
+1 (818) 290-3591