Carole Anne H.

A lovely setting and Malarie was awesome

Robin P.

Steve S.

Unique space and experience in the area. Worth finding you guys! JM

Jordan M.

Sanctuari is a beautiful space with great energy!

Penny M.

Judy P.

Incredible space, outstanding actually!!! New to the space and Sanctuari so was surprised with how loud the conversation was outside the yoga room at the beginning of our class maybe simply a change in class Transition...

Nicole Y.

It was my first class and I really enjoyed it. I was late :( so I didn't have much time to explore the space and I had TK leave very quickly afterwards, but from what I saw it was very calming and peaceful. I will be back for sure!!

Lyndsay M.

Jen S.

Rebecca!

Anne Z.
---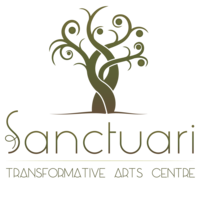 Sanctuari
Yoga & Wellness
---
275 First Street
Upstairs #13
Collingwood, ON L9Y 1A8
Canada
Mon: 9:00am - 6:30pm
Tue, Thu: 9:00am - 7:30pm
Wed: 1:00pm - 7:30pm
Fri: 9:00am - 2:00pm
Sun: 9:30am - 5:30pm

+1 (705) 888-4286