Thank you!!! For the first time (since birth - I've had physical challenges since then), I have solid answers and help that is actually working!!!!

Kelly T.

Stacey W.

Extremely supportive!

Loretta L.

Lorena T.

Karen D.

I have been working with Sami for approx. one year now. I've received more help from her in the last year than I have from my Doctors over the last 10 years. She is kind, compassionate, caring and very knowledgeable. I would highly recommend her.

Donna D.

Penny L.

Karen B.

She is amazingly thorough! And what most touched me was that she is very personable and genuinely concerned about my sons recovery! I can't wait to see his progress!

Taneisha B.

Id be glad to!

Holly S.
---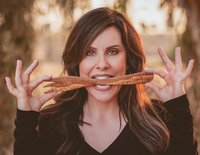 Samantha Gilbert, CHNP, CNC
Nutritional Counseling
---
Mon - Fri: 9:00am - 5:00pm

+1 (559) 425-6688