Book Online
Free Stress Coaching
1 Service
Free Stress Coaching
All Stress Coaching is not intended to replace medical supervision. In the event of an emergency 911 will be called. This service is being offered free of charge on a voluntary basis. In addition any books, tools or products recommended during any session you may purchase at your own risk. Results vary and in some cases you may even be refereed to another professional to better accommodate your needs if your case is outside our scope of practice.
Disclaimer
You agree that you are participating in any and all of my teaching, coaching, or mentor programs at your own risk and that I shall not be liable under any circumstances for any matter arising out of your participation.
Due to the nature of coaching, I cannot guarantee any particular result. I will endeavour to ensure that all information I provide is accurate and up-to-date but I will not be liable for any claims arising from such information being inaccurate or not up-to-date or otherwise.
Hold Harmless Agreement
You must agree to hold harmless Reliable Wellness Solutions, Glonevia 'Glo' Knowles, all Practitioners, and anyone affiliated with Reliable Wellness Solutions from any claims, liability, or loss incurred directly or indirectly by you (or anyone you may teach or seek to help using) as a result of the use or application of any techniques or methods learned from any party or Reliable Wellness Solutions product.
Other Services
6 Services
---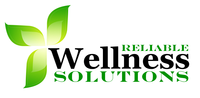 Reliable Wellness Solutions
Wellness Center
---
2750 N. 29th Ave, Ste. 114E
Hollywood, FL 33020
United States
Mon - Fri: 10:00am - 7:00pm
Sat: 11:00am - 3:00pm

+1 (561) 285-7515