Its always a Win at Pure Vichy! So relaxing. Matthew always does my body good! Great massage!

Lynn W.

Because I haven't been disappointed yet💯

Crissandra J.

Monica S.

I have been to Pure Vichy a few times and this is my second year spending my birthday here. Every time I come I say, this was the best experience! It goes to show that even though the spa is already perfect, they keep finding ways to make it more perfect. This was my first massage with Nye and she was great! 10 out of 10! I didn't have to ask for any adjustments throughout the massage because she asked me what I wanted before the massage started and she did just that. Before I found Pure Vichy, I would have just that one massage therapist; but here, I have had three different massage therapists and they all exceeded my expectations. I highly recommend Pure Vichy to anyone looking for self care at its best

Ikea M.

Kalani T.

It was professional and the place was clean and made me comfortable

Yeraldin P.

Chuck A.

Service was professional. Massage therapist great. On a personal note I kicked off my August b-day so staff had balloons and sinage. Awesome...thank you

Valencia H.

Great Service and Awesome massage

Shannon W.

Nina J.
---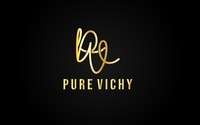 Pure Vichy
Spa & Massage
---
2128 Welch Street
Ste. B
Houston, TX 77019
United States
Mon - Thu: 10:00am - 9:00pm
Sun, Fri, Sat: 9:00am - 9:00pm

+1 (713) 429-9582